Hello everyone 👋
We know you always try to be the best version of yourself, which takes a lot of effort. We are the same. Our team is always striving to develop an innovative and effective platform for you all. ☘️
We are thrilled to bring the latest version – 1.0 Beta 3 of our software to the world. Let's dive into this release note to explore why our developers drink too much coffee every day 😆
Easily tracking every customer's question
How painful it is when you can not reply to one message among many? No more having to number every question, today we make it more easier and friendlier. Now you can reply to a specific message from customers and vice versa, seamlessly and instantly.
You can reply to yourself, your team member's message. This is great if you want to clarify yourself or nicely correct your team member's message during chatting with your customer. Each response will have a distinct color, and the names are shown so everything is clear when your team is looking back. Go to Chative.IO to see which color you are destined for 🔮.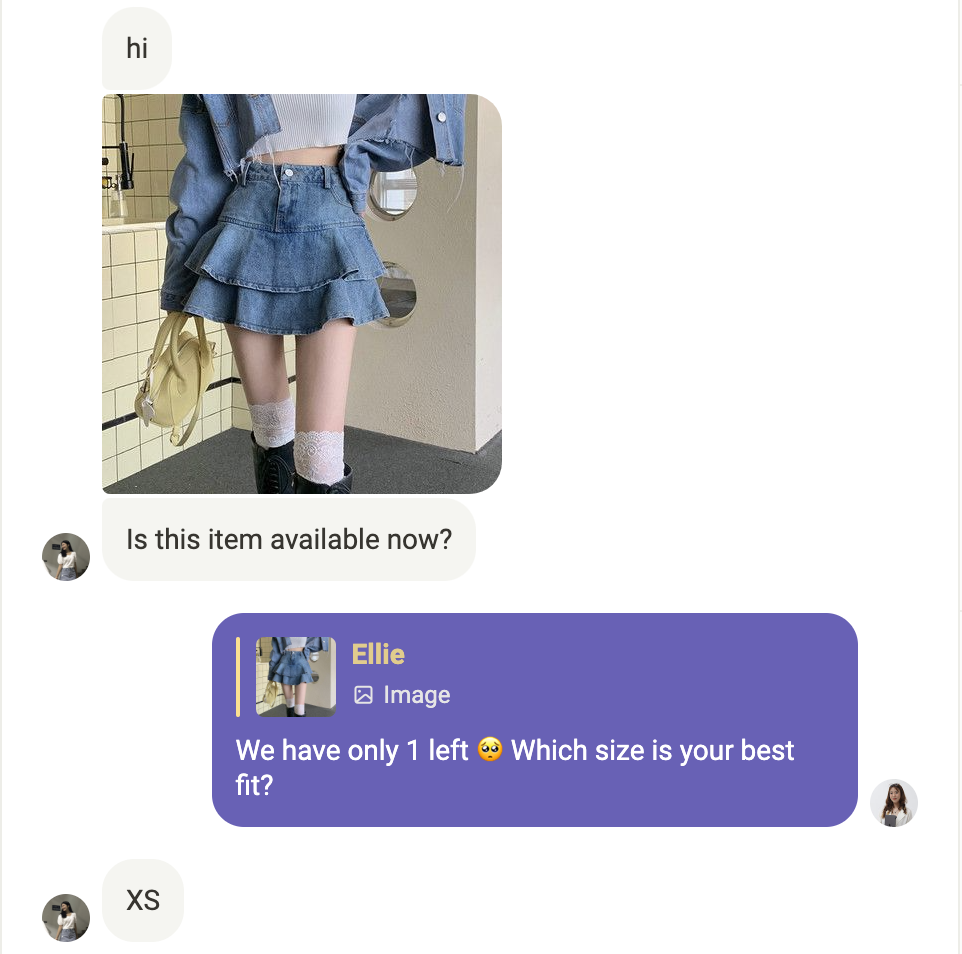 But that is not easy like coding a little reply button 🥺
🫠 First off, we rushed to develop this feature for multiple channels. Next came the challenge of supporting multiple types of messages. It's like building a bridge while trying to keep the water flowing smoothly underneath. Getting them all working together perfectly is tricky, as each had its own differences.
💪 But yes, we nailed it. Now you can enjoy keeping your customers engaged with all sorts of multimedia – texts, images, GIFs, videos, and attachments – across all of your channels 🌬️.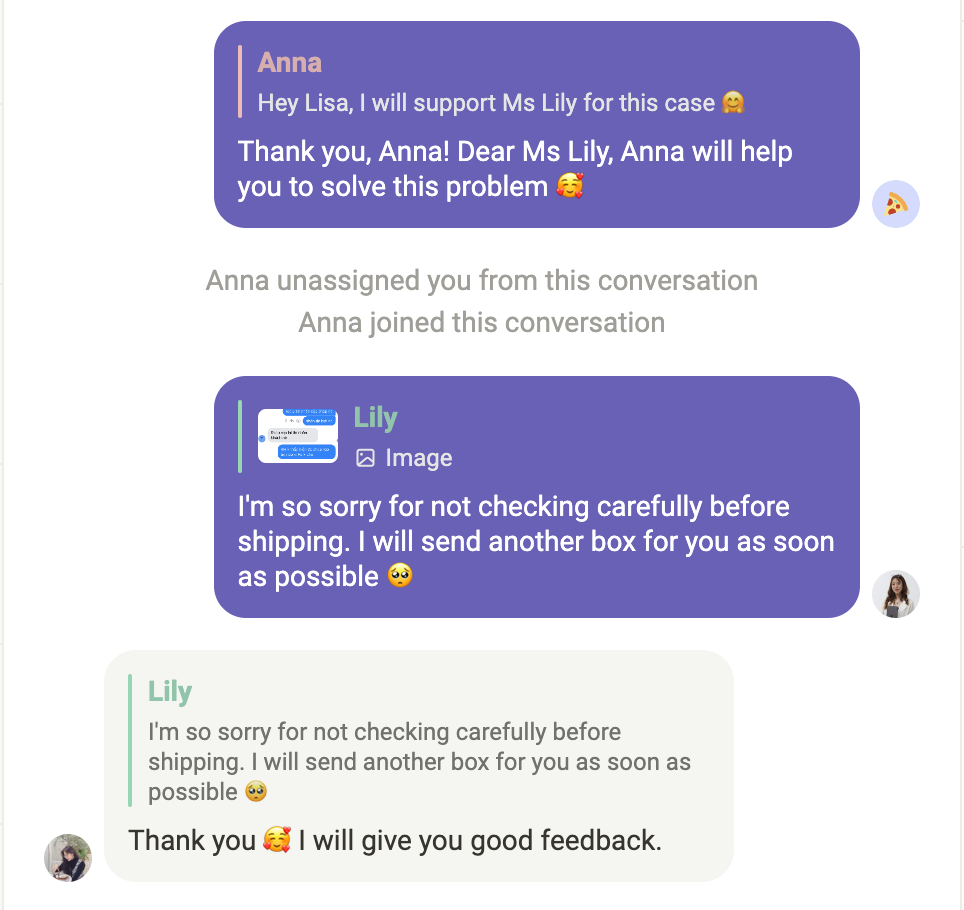 Never miss a potential customer
Email notifications keep your team aware of leads effectively. This feature was introduced for a while, but why did we spend time to change how it appears? 👀
We've updated some important information for you. With a quick glance, you can prioritize your responses and provide fast, personalized experience to your customers. All the information such as who is talking, when, where he comes from, what he said, what he did are answered.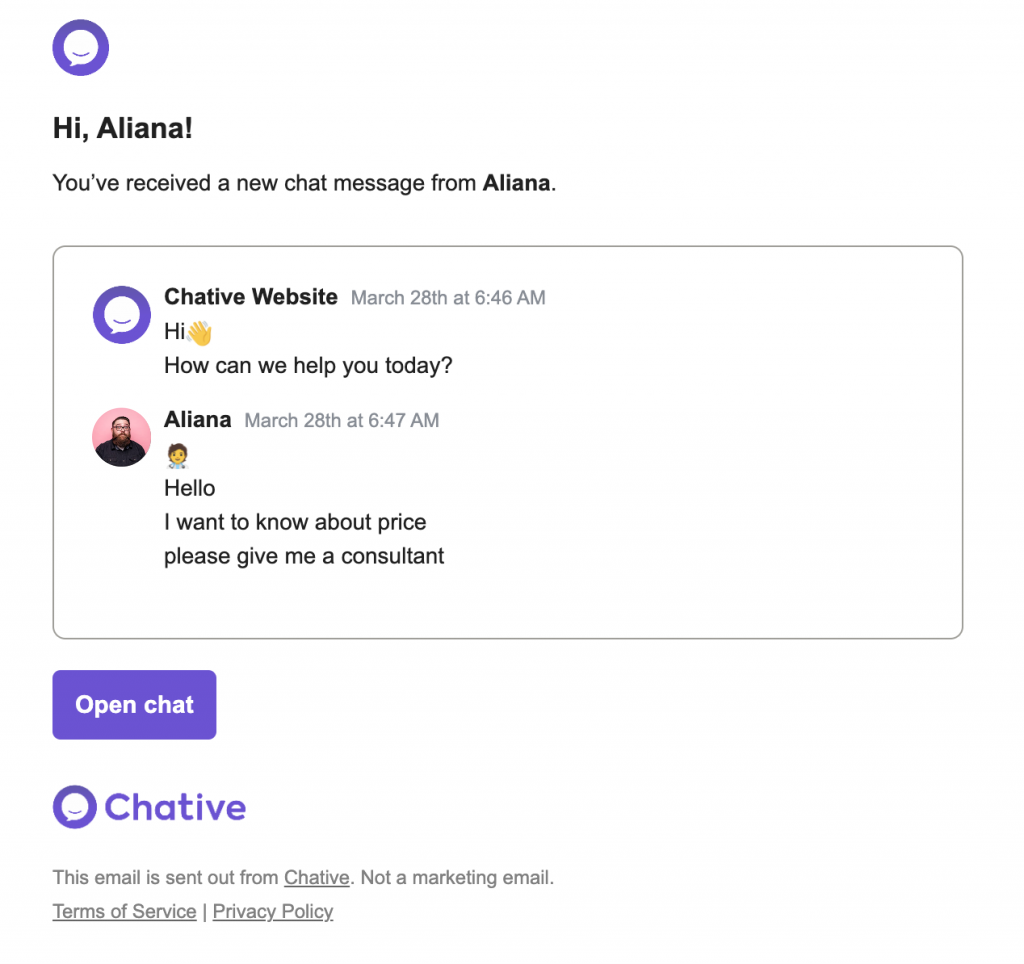 Have more engaging conversations with your customers
Now you can send more files than ever before. Particularly, TEAM users can easily share up to 10 files at once, while the limit was increased five times for our BUSINESS users.
Keep your visitors stay longer on your website
Next, why did we choose to focus on how notification messages look and feel? Because it not only makes your website professional, but also attracts the visitors when they are on your website. We resized the font, changed its color, shortened the text, kept the content fit within, and made rounded corners. Your friendly greetings will definitely catch the attention of your potential customers 💞.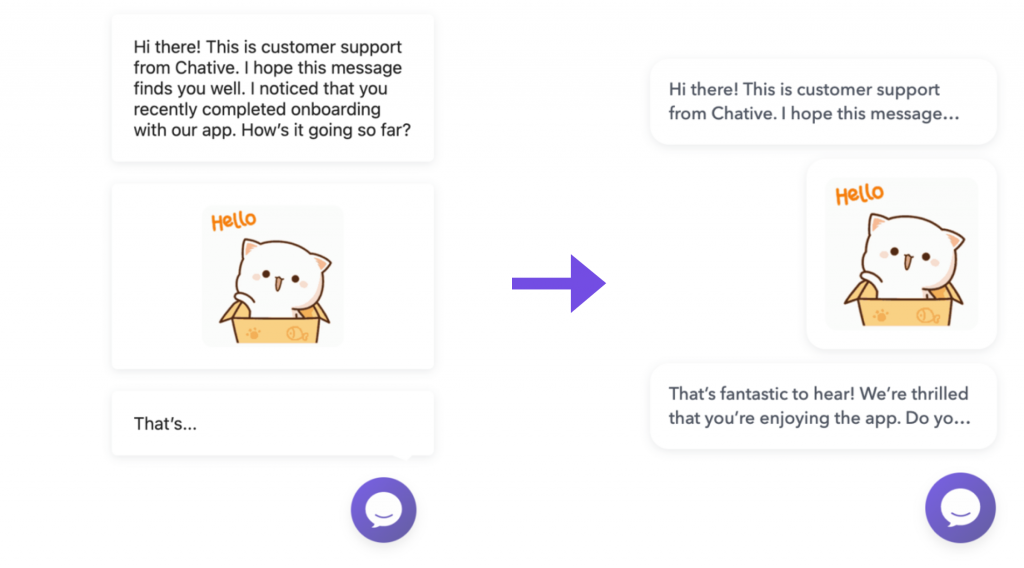 Hey, we've been better
This is the our bug-detecting performance. Let's take a tour before we reach the final destination:
Have you ever noticed that some greeting messages were being cut off on small-screen devices. Our dedicated engineers spent a week to make all messages displayed properly on all screens. Check it now!
After our updated version 1.0 beta, some organizations reported that their business hours setting was not working properly. Some offline agent were also assigned automatically. We greatly appreciated their report and immediately corrected it. Please check and let us know if this update has resolved your issue.
🎉 That's all, you've gone through Chative.IO 1.0 beta 3. If you're tired of juggling multiple chat channels, give our omnichannel platform a try. We built this app with love and a lot of coffee, and we hope you'll love using it as much as we loved building it.
🫶 Thank you for being a part of Chative.IO. See you soon in the next version (with new things coming soon) 😉.
👉 Read more:
Live Chat: An Obsolescence Or Innovation In The Digital Age?