Live chat is seen as a well-known online messaging tool for businesses today, as it has populated virtually on every website.
According to HubsPot report, live chat is also the most favored support channel, as over 41% of consumers prefer to use live chat instead of email, phone and social media support. It is a good sign that live chat is proving its ability to grow business. On the other hand, it can be challenging to identify whether companies are utilizing it effectively and sufficiently to differentiate themselves from rivals and entice clients to engage with them via live chat.
It can be seen that the saturation of live chat market is beginning to put obstacles in the way businesses use it as a "USP" to increase client engagement and generate a positive customer experience. So, the question is: Is live chat becoming outdated?
After years of observing the live chat industry and business growth trends, we realized that everything, even live chat, will stay up to trend as long as companies continue to accomplish what it does best, which is to engage customers in real-time communication.
Simply, communication is king. Whoever realizes its importance and honors customer experience will win the entire competition because it's always a good thing to engage with customers or leads and don't let them slip away.
Hence, a new approach to taking live chat capabilities to the next level has been come up with by a young team who has experience in the messaging industry nearly 5 years. That is customer-centric innovation.
When discussing innovation, people frequently picture something large, having a significant impact on everything nearby, and being of a macro size. The themes that have received the most attention recently, as can be seen, are the Metaverse, AI, and smart workflow for business, which places a premium on automation and scale.
"However, innovation comes from the simplest things.", Chative team observed. One of the keys to business success is optimizing the level of customer engagement with your business. To overcome that challenge, while running a business, the team thought about innovation more than only "do something different" but "renew a right thing and make it yours."
And the best innovation is customer-driven, which means that customer experience, at every touch point, can be the primary inspiration for the change your business is making. The world operates in synchronous time now — that means you need to amp up your communication technologies and strategies to adapt to the on-going and rapid changes in customers' behaviors or expectations. Innovation now represents "move smart and flexible".
Be better and bolder in UX/UI design to attract customer attention
Expand your online presence to catch up, prepare and predict the customer's online footprints
Be ready to scale up your communication to make it your business' standard and serve it with minimal effort.
The Chative team expects their principles to be the best practice for businesses to apply to any industry with a large customer base.
How businesses leverage the innovative framework and get success
Chative team saw that some innovative possibilities of live chat could completely transform the face of business communication, including:
Innovation in touch points
Innovation in communication
Innovation in scale
Innovation in touch points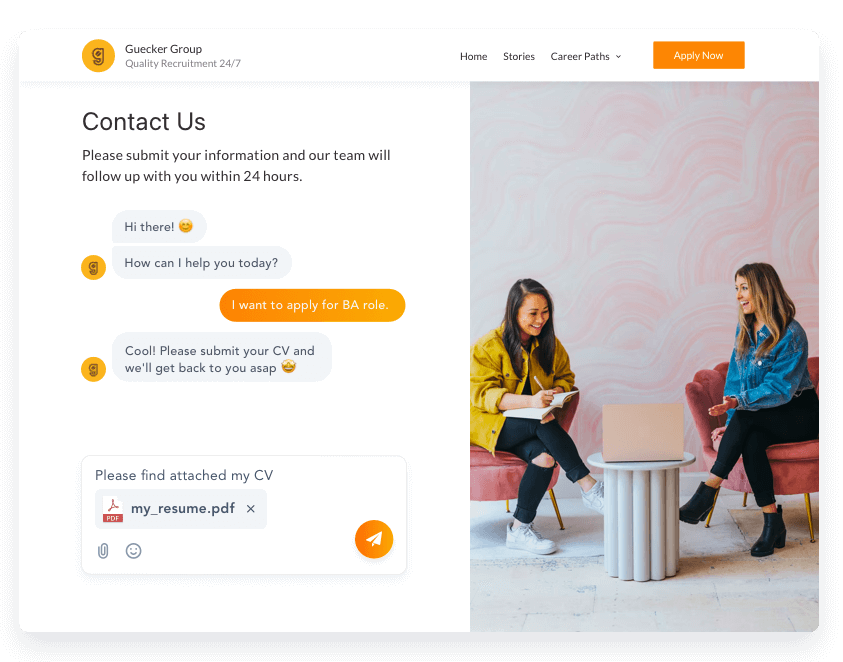 Above all, an excellent live chat needs to look and feel like a logical extension of your business. Take it simple, interactivity is key. Live chat was used just to, sure you know, chat. But now it can expand its bandwidth to fully interact with consumers at different moments of needs.
An innovative live chat should be efficiently designed to fit in with their existing branding but isn't just a boring box that sits at the bottom right-hand corner of your website. With more data-driven and insight-led design, brands can come up with new ideas to engage with their customers with on-brand live chat looks and feels.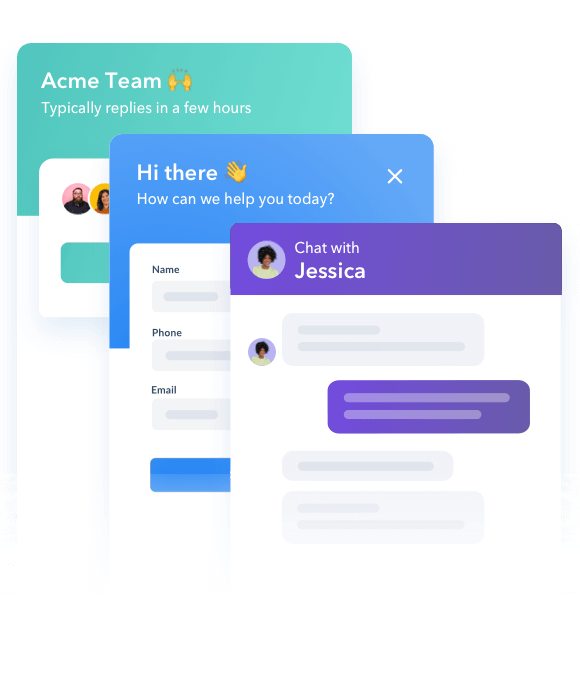 Embed a newly innovative communication approach to your website content. What tools do you use to get people to contact you and leave their information on your website? It's typically via a contact form. Too classic! Renew it with a real chat that serves context-rich interaction.
Turn your landing page into a lively, interactive place. Have you imagined your customers can interact with your landing page not by clicking a button or scrolling up and down but via a real chat? An engrossed chat experience on your website now is intriguing with fully custom page content, background and effects.
Whatever customer's chat scenarios are, live chat can be flexible to adapt your ideas. It demonstrates a level of care and effort, and also helps your business stand out in a crowd. As a result, there will be less friction between your users and how you're trying to communicate with them.
At Chative, they prefer to use chat not just to facilitate customer service but as the primary way to interact with new and potential customers right on our website in the most informed, lively and contextual way.
Innovation in communication
Speed is an important key to keeping customers in touch. In fact, 60% of customers define "immediate" as 10 minutes or less. You need to keep your leads hot, at least warm. So how can businesses adapt to the fact that the customer's attention is fragmented to millions of other bits of distracting information, on various channels, catering to various states of mind??
One of the more efficient ways to boost your response time is to extend your online presence. Be where your customers are, which means, be everywhere.
Today, most businesses interact with their customers across various social channels, which can help them convert more leads, increase customer engagement, and ultimately set their businesses apart.
Live chat solves this challenge of scaling your online presence by collecting all of your conversations across every platform into a single, interactive dashboard. With all of your conversations in one place, it's much easier to maintain a consistent, brand-coherent and responsive presence across all the platforms you're on, reassuring your customers that no matter what platform they use to get in touch, they know that they'll get a timely, personalized response. And that response is from you, the brand that they are currently paying their worthy attention to, not some mindless telesales or customer support services.
Innovation in scale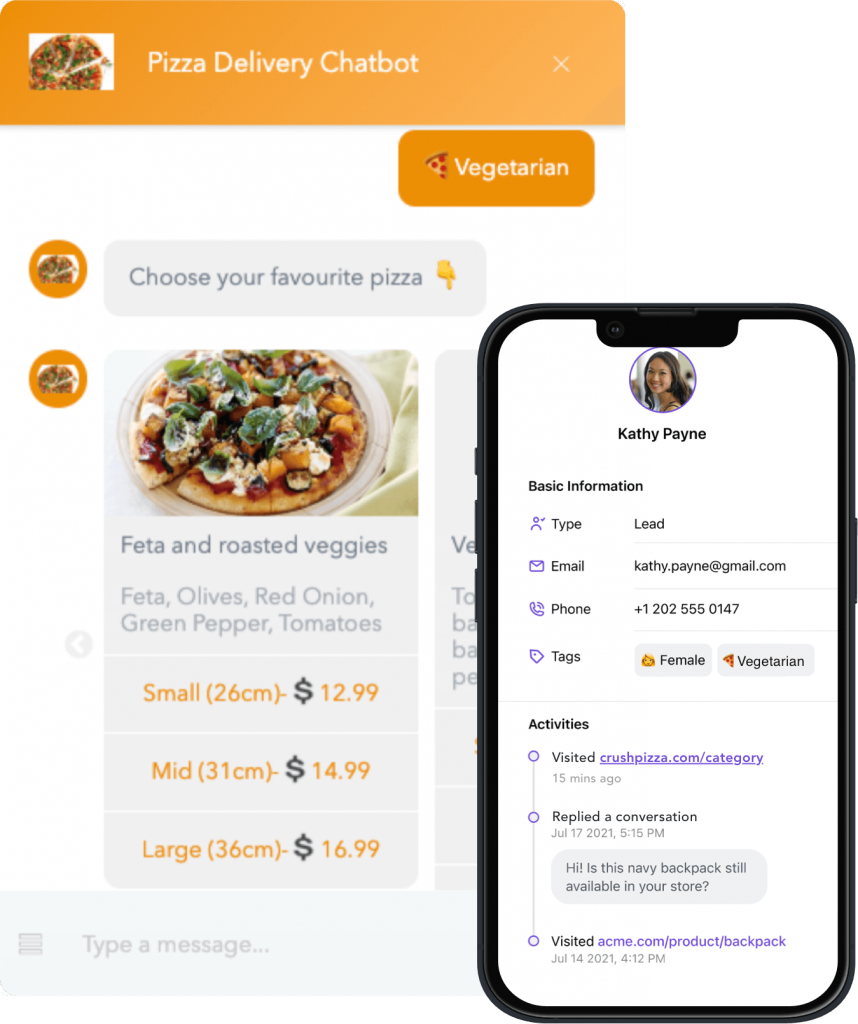 Once you own the interaction via chat, scale will be the next element to help you expand interaction with less effort. Customers are impressed with you, they now start to trust you, now it is your job to manage and maintain their satisfaction and upgrade their interacting experience
Automation now can be "an extension" to support chat. At Chative, they've learned that scaling a live chat service requires that same flexibility in design and in online presence. In general, it can handle hundreds of queries at once, respond to customers outside of normal business hours, or automate marketing messaging to maintain connections with existing customers or convert new ones.
As long as businesses have found their "voice" on chat, they can take advantage of Chative's toolkit to build their own automated messaging.
What should you do next?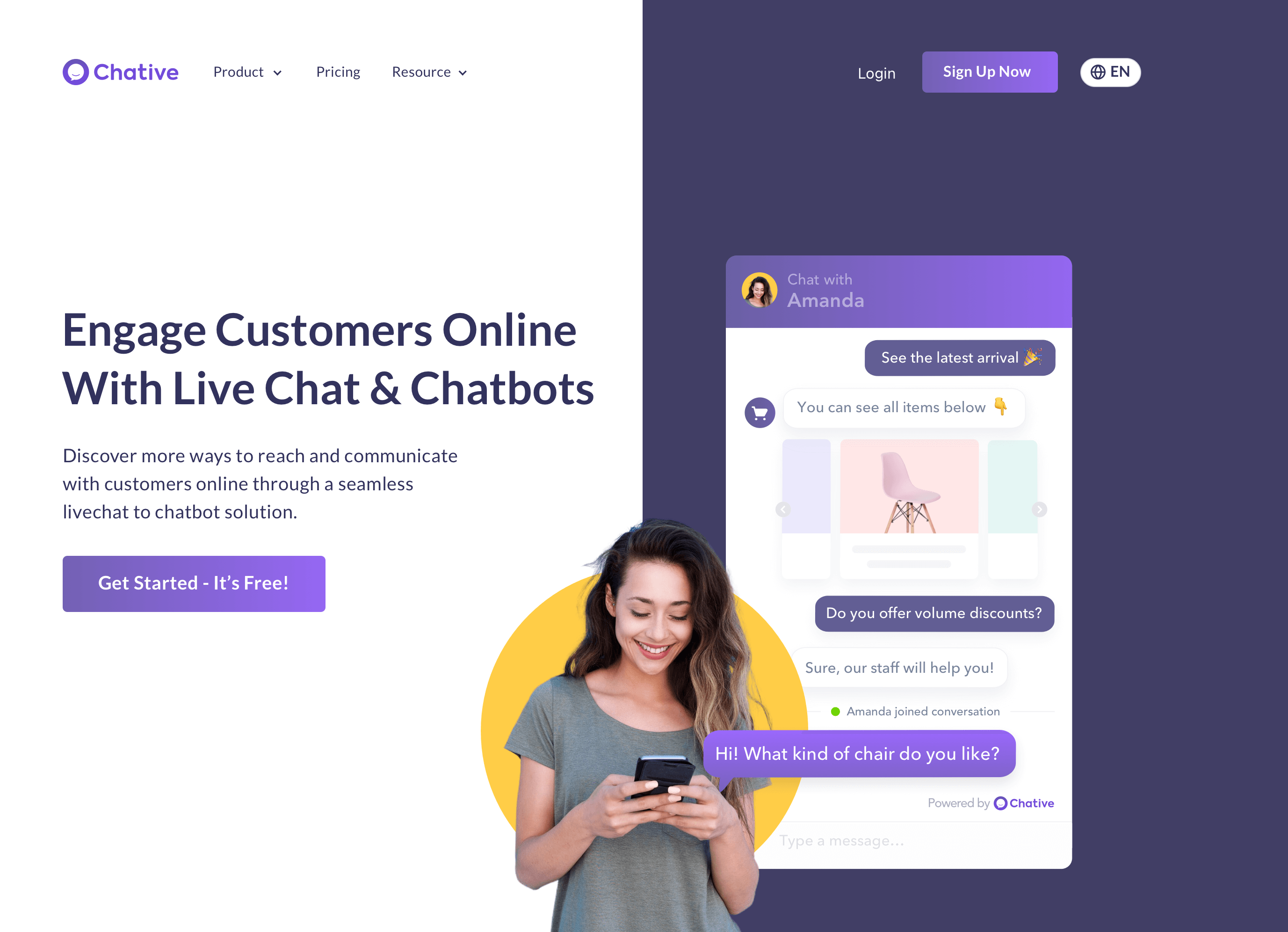 Take the suitable approach to innovate your business and step ahead of the rest – success is entirely in your hands.
More consumers now want to have a meaningful conversation with their favorite brands over bland and soulless messaging. Chative is building a live chat service that helps businesses meet that growing consumer need with innovations, insights and characters.
See what the future of live chat looks like at Chative today.